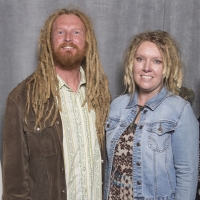 Updates from 2014
by Priscilla Grabosch | February 3, 2015
As I am reflecting on the year 2014, I am wondering where time went! It has felt like a very short year in retrospect, and we continue to experience God's grace each and every day. Throughout the year we have experienced growth, change, renewal, and a deepening of our faith.
During the holidays, we enjoyed down time with our family and friends. We are so appreciative of the time, talent, and treasure you all have sown into us and into this city! This year we have taken strides forward in the purchase of the 30,000 square foot building we occupy. We are continuing to provide housing for 3 young people (Brian, that means you) at the Adullam Joy House.
We are also enjoying relationships with staff, volunteers, and the community. God has blessed us with spiritual parents in Rich and Gloria Gierach and supportive ministry partners in John and Gaia Galvin. Last year we established our Family Council, a group of trusted ministry leaders who provide support to Steve and I as we continue this journey. We are working closely with this group of people to achieve a higher level of accountability and commitment to honoring each other.
During 2015, we look forward to making headway on the cafe project, deepening relationships with local churches and organizations, and establishing more training opportunities for urban missionaries and community members. We will be offering some new job opportunities, both volunteer and paid, in the areas of building improvements, administration & finance, and ministry. If you know of skilled musicians, accountants, electricians, plumbers, pastors, prayer leaders, mentors, or administrators .... please let them know about Adullam! Our website has plenty of information:
www.adullamoutreach.com
For those of you who gave financially during the year, you will be receiving your Year End Statements in the next couple of weeks. If we have your email address on file, we will send a copy via email. A great way to make sure you receive your statement is to sign up for our online community from our home page. This will ensure that we have your current contact information.
In closing, thank-you for your prayers. Thank-you for your love for the Lord and each other. Thank-you for moving forward in your faith.
With Love,
Steve and Priscilla Grabosch <3