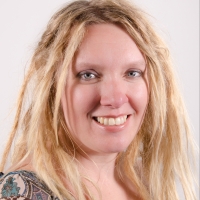 Updates for the New Year
by Priscilla Grabosch | January 25, 2014
2014 is promising to be a year full of exponential growth and gaining ground for Adullam! We have welcomed 3 new staff members: Bree is our Project Manager for the Core Cafe, Al is our Facilities Maintenance and Improvements Manager, and Melissa is the Associate Director of Prayer. These three positions are a crucial part of continued development of our facility on 30th Street for ministry purposes and establishing a House of Prayer in Milwaukee.
We are so thankful for our ministry partners and families and individuals who support Adullam financially. You are essential to the fulfillment of the vision of reaching Milwaukee for Christ! As the ministry expands, it becomes a greater challenge to wear all of the hats required. One of the most time-consuming tasks is end of year accounting. I am working on finishing the annual giving statements by the end of January, and I will be emailing these statements once again, unless I receive specific requests for a copy to be mailed. If you have supported Adullam financially this year by mailing a check, please
send me an email
so we have your email address on file. It would be super helpful to me! Otherwise, I will send your giving statement in the mail to the address on your check.
We are so looking forward to drawing close to God in this season and working alongside other like-minded people to accomplish what He has for us in Milwaukee and around the world! Thank-you for your prayers, involvement, dedication, and support! We love you all!
Blessings,
Priscilla Grabosch