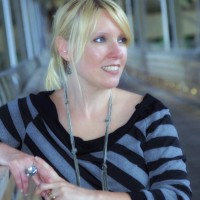 Summer 2012
by Priscilla Grabosch | September 12, 2012
Well, summer has finally wound itself down with the onset of the school year and the strange absence of children's voices echoing through the warehouse. We're ready for a new season, but I'd like to share a few stories and inspiring news events from the last few months of ministry. My only question is, "Are you sitting down?"
June 2012

So the summer started the week before our kids were done with school for the year with a group of YouthWorks students who came for a week to work on the building project. All of our volunteer staff members were excited to have eager workers to start on all of the projects that we had been holding off on for months. Willie was so anxious, he started some of the projects without the students!
I had tried very hard to organize jobs and printed out cards and posted information on a bulletin board. I set up a little break room for the students and made sure I had maps of the building printed so no one got lost. Steve and I were heading south with our kids for two weeks to visit family, so I wanted to get everything ready so the volunteer leadership wouldn't be completely lost. Well, by the time we left later that week, several of the jobs from that board were already done. Hmmm. I threw up my hands and decided I couldn't worry about it. We were leaving and needed a vacation and family time, so we left and didn't give it much more thought.
God knew exactly what everyone needed. He swept in like Superman's cape and brought needed leadership and connections. Sara and Kelly were doing tours and leading crews in cleaning and gardening. Willie was leading groups scrubbing up the donated kitchen equipment and painting the board-up windows on the outside of the building. Kylie was plugging away at finishing walls. Katie and Tina were teaching kids how to sort donations. Greg executed the delivery of carpet squares, which ended up laid out on the second floor. He sent us pictures so we could see how pretty it looked.
We arrived back to Milwaukee so relieved that they pulled it off without us. The building looked amazing, and although they were tired, these servants had taken the reigns and proved themselves to be capable of running this ministry. You see, Steve and I are pioneers, as Melissa put it when she prayed over us. She said, "You're not good settlers". We know that we can't do everything and lead everyone. We are here to plant. But the people (gifts) that God has brought together for this time, for this place ... they are here to settle.
July 2012
On with the story.... Last fall David Potter from YouthWorks decided he wanted to bless our community with the opportunity for Adullam to host the YouthWorks weekly Community Cookouts. We were gracious, and went along with the plan. I can't speak for Steve, but I was completely amazed at the impact this weekly event made on our community. Every single Thursday night from June 7th through August 2nd, the YouthWorks staff and students cooked up and served a hot, delicious, and nutritious meal and offered it for free to anyone who came. They fed anywhere from 100 to 200 people each week, through rain or snow (it didn't snow). It did rain twice if I remember right, and against my judgement the event was held inside after Steve and Willie came asking me with puppy dog eyes.
Glen Moore came one evening and performed an impromptu hip hop concert, which everyone totally loved. Then he kept coming back every week. The kids starting learning his songs, and "Where my soldiers at? [Hey, hey]" became somewhat of an anthem. For the final event we were treated to professional photography by Vanessa Berghuis of vJoy Photography who served so sweetly and captured the absolute beauty of those moments and the people of our diverse community. Please visit this link to see what I'm talking about. It literally brings tears to my eyes because THIS IS WHY WE SERVE.
August 2012
Saying goodbye to YouthWorks and Next Step staff was bittersweet. Many of those leaders we will never see again, but some of them promise to come back to visit or even work for us. These connections are the body of Christ. We've already had a phone call from Paul with Next Step who will be bringing a group of students in October for a work day. We've also had several emails from leaders and staff who plan to get involved with Adullam in the near future. This has prompted us to develop our intern program so we're a little more organized and focused with how and what we offer.
Focus is a huge glaring issue for us right now. We've had two meetings to address the need for additional staff because the weight of responsibility in so many areas is lying entirely on Steve and I. He basically takes on anything building-related, and I take on anything administrative. Combine this with the balancing act of parenthood, personal relationship with God, and the responsibility of raising our own support, and we are facing burnout on an almost daily basis. Enter Arthur Burk, founder of the Sapphire Leadership Group, an international think-tank addressing various issues in community using Biblical principles. Arthur spent a Sunday evening and extra-long Monday with us, observing, analyzing, encouraging, and teaching. He told us stories so we could relate. He spoke into our lives and provided clear direction on how we can focus. This visit took place in mid-August, and we are still processing a month later. Adullam also now has a lending library of various teachings, a gift from Arthur to our ministry.
This year has been the incredible stride forward that we anticipated. In August, we hosted our first Urban Camping Experience, inviting Steve Clark's church youth group down from Wausau to serve with us at the Southside Outreach on the 25th. This was a huge success, so we are planning to continue offering this to church groups. Kelly Reynolds has offered to help organize work groups, and we actually have a men's group coming for the weekend later in September. They will be helping us with some projects around the building to get us ready for winter.
For 8 weeks this summer we were blessed with help from an HR professional through Adonai Employment who developed our Employee/Volunteer Handbook as well as processes for varied administrative tasks. She kept everyone in line with her no-nonsense attitude and knowledge of how to do things the right way, rather than "flying by the seat of our pants". These things are necessary as we grow.
Speaking of growing, our community garden has produced an abundance of vegetables! Groundwork Milwaukee helped us build the raised beds and provided the soil for them back in June. Home Depot, Misty Harris, and Delisa White provided plants. Sara kept the garden watered all summer, during the drought, earning the right to call it "Sara's Garden", and now we're harvesting perfect, delicious tomatoes,eggplant, basil, and peppers. Watermelons are next to ripen!
September 2012

I know the month isn't over yet, but I want to give a little update on things in the works.
Official offer of employment to Greg Clark, our fundraising coordinator, also serves as "electrician", "security guru", "database administrator/developer", "accomplished pianist", "RC car racer", and most importantly "Theresa Clark's husband"
Steve and I were blessed to receive paid registration to the CCDA (Christian Community Development Association) national conference in Minneapolis
Phil and Emily are the proud parents of a healthy baby girl and are busy learning the ropes!
Sara and Kelly are starting their very first after-school program next week, happening every Thursday from 4 to 6 pm
Tim and Janeen Covell will be starting Adullam's Career Development Program October 4th
Adullam has been offered a few different options for obtaining housing. Please keep this in your prayers as we look at properties, attend classes, and continue discussions with individuals and organizations.
Plan ahead for a Life Church sponsored Thanksgiving event - details will follow.

Adopt-A-Family for Christmas will be held on December 1st at Adullam this year!
Business initiatives are still being pursued with longboard manufacturing for Orphan Longboards, offering space and partnership with New Man and New Start product, and developing The Landlord's Friend
Watch the calendar for events like Worship Nights, Burns (explain later), 24/1 Prayer, etc.
Maybe I will post more often now that I see how easy it is. If you have a story or journal entry to share, please feel free to send it to me. I know people are being impacted by what God is doing in our city. Your story might change a life.